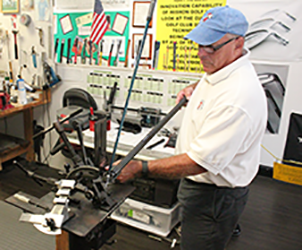 Tim is an expert golf club fitter and has been for over 30 years
Tim is Certified "Class A" and a member of Professional Clubmakers' Society
Tim specializes in building a golf club set to your swing and style.
Tim custom fits drivers, woods, iron, hybrids, and putters to your specifications
Tim does repairs to broken shafts, chipped heads, worn grips and anything else with a golf club.
How does a club fitting work?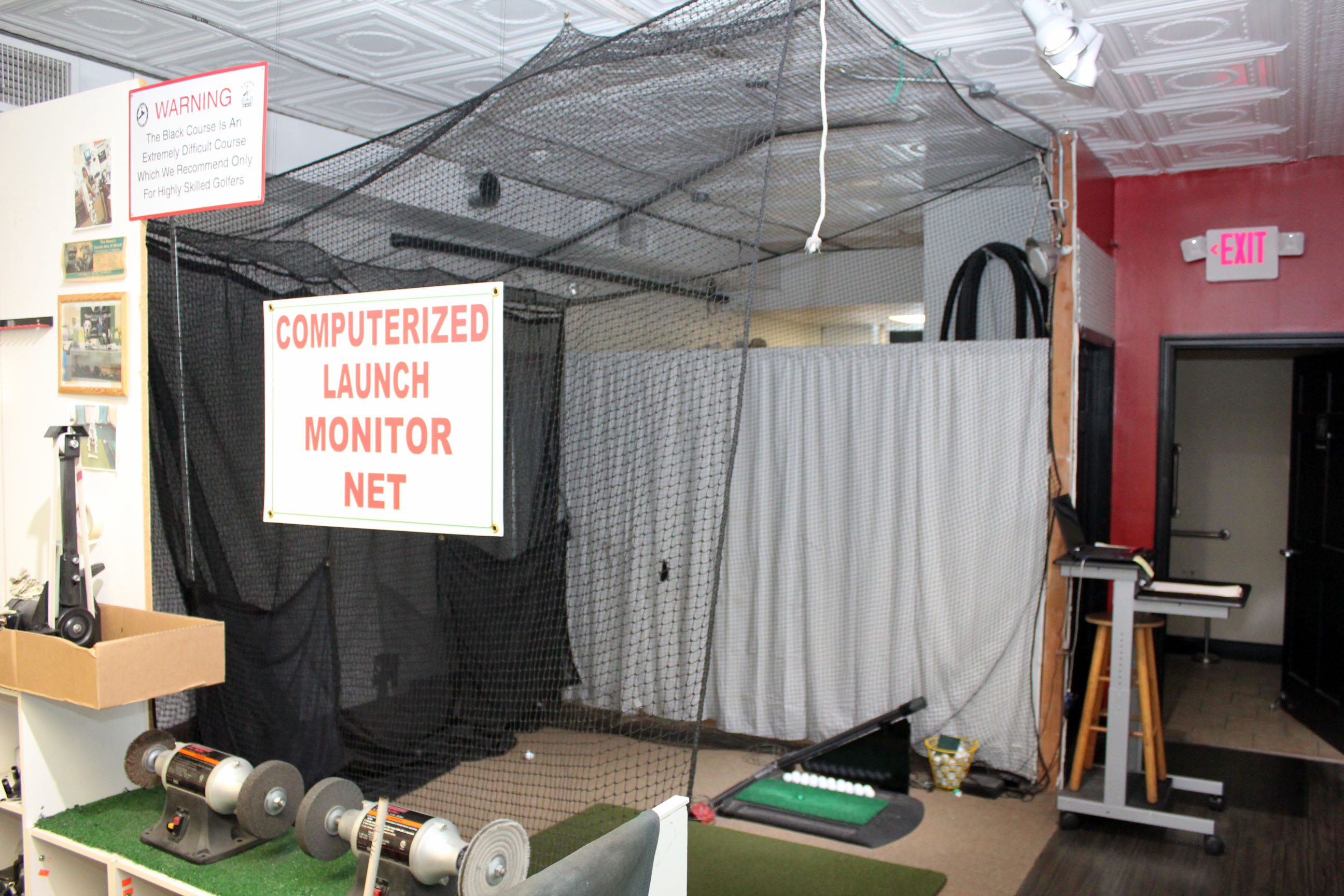 Tim will first analyze your swing in the swing booth. About 1 hour for drivers, woods, or irons. About 2 hours for the full set
After the fitting Tim will explain your results and consult with you about optimizing your golf set. Tim can even test your current clubs to see if they match your specifications.
A thorough fitting session will cover:
Swing Speed
Ball Speed
Back Spin RPMs
Launch Angle
Proper Driver & Fairway Lofts
Dynamic Fit Lie Angles
Shaft Load Index
Proper Flex to Swing Speed and Shaft Load
Dynamic Fit Lengths
Slope Angle
Dynamic Fit Grip Size
Swing Path- In/Out - Out/In
Face Angles - Open/Closed & Side Spin
Shaft Bend Points
Swing Weight
Recommending Steel or Graphite Shafts
Wood Set Recommendation
Iron Set Recommendation
Hybrid Recommendation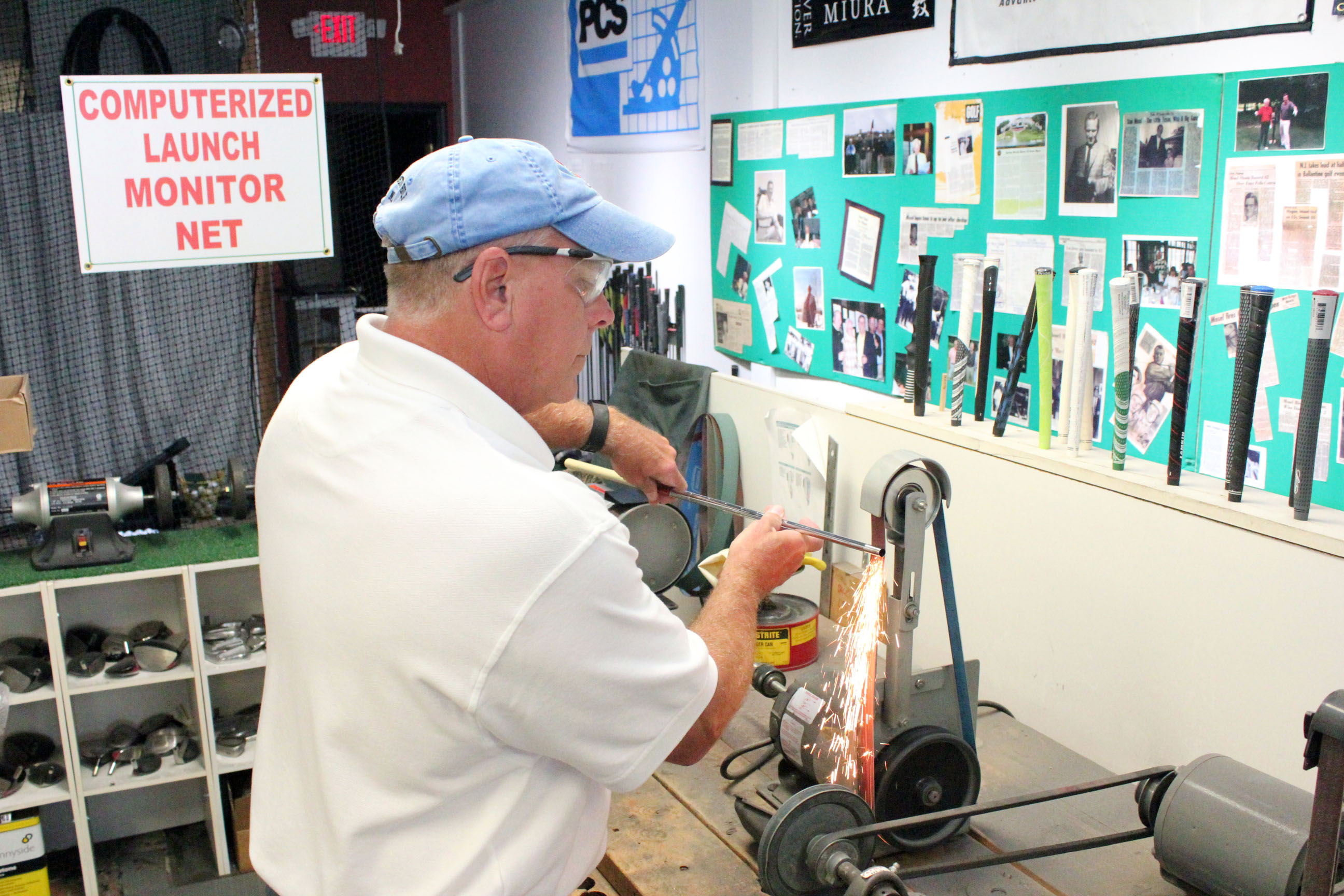 Tim will custom make the right clubs for you
Club sets can take a week or more to make, Tim will let you know the completion date
If you're an amatuer golfer, go see Tim!
Custom fitting is more for the casual golfer then the pros. Amatuers like us, lack the uncanny athletic prous of Tour pros. We struggle with any club, custom fitting benefits us the most!
Fitting Session
Irons & Hybrids
Woods
Complete Set
$75 approx 1 hour
$75 approx 1 hour
$150 approx 2 hours
COMPLETE SET FITTING ON SALE NOW
$95.00!!!
Call 973 586 1700 for fitting appointment
Re-Grips
$5.00 per club plus cost of grip
I can't tell you how pleased I am with the clubs. Best clubs I've ever had by far!!! - Mark S.
Thank you for making my lefty woman's 9wood and 11wood, it has been a God send and I'm really enjoying using it!! - Ellen D.
That 18° rescue club, I don't know what you did, but it's perfect! Absoletly perfect!! -Frank G.
Got out to hit these clubs yesterday and today, and they're amazing! Never hit the ball so good! I gotta stop in and get a gift certificate, I want my kid to come in and get fit!!! -Bob M.